Will video content transform the content industry?
I remember when I was a kid I used to watch T.V. every morning during the summers. The morning cartoons were always a delight. Between those episodes, they used to show these cold coffee ads and that tumbler with coffee froth on top used to look delicious. The video ad instilled a desire in me for cold coffee and I ended up having cold coffee every day for the whole summer. The point is that video content is really effective in putting ideas in people's heads. Video content is much more interactive for audiences than written content. If I had to read about the qualities of cold coffee I might have not given it a second thought, as I was a child back then. Video content for websites can be a good way to showcase your product in a creative way.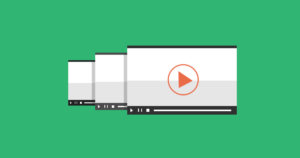 Source: https://www.flickr.com/photos/132604339@N03/22731752610
How is Video Content Effective for Brand Promotion?
Digital media has grown to be at its prime in the last decade, everyone has access to the internet. The popularity and growth of smartphones have created a vast audience and a majority of them can be potential customers if you use video content for brand promotion. Almost every person holding a smartphone in their hands today watches YouTube videos whenever they get a chance. Even social media sees a lot of video content for their websites.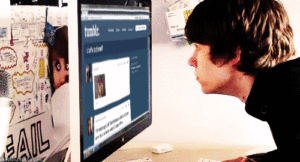 https://media.giphy.com/media/L8uZWRzzKtBn2/giphy.gif
Watching a video is easier than reading written articles. This is why video content for websites get more clicks than written blogs. Speculations are that video content will have 80% of all internet traffic by 2019. According to YouTube, the amount of view time of videos increases by 100% every year. Video content for websites can increase the click-through rates and increases the interest of the audience. James McQuivey, a digital marketing expert has quoted that a minute of video content is equal to 1.8 million written words. Adding video content on the homepage of your website increases the chances of conversion. Everyone today is holding a screen in their hands and are watching one or other kind of video content. This gives you a larger audience than you could have had 10 years ago.
How can Video Content be the Future of Content Marketing?
Video content increases the chances of brand recall. A video that is pointed towards the qualities of a brand gains interest of the audience and the brand is remembered by the audience. Which means they will surely check your website and business if the video is interesting enough. For example, a lot of entertainment channels on YouTube and other media look for brand sponsorships for videos. These channels provide brand endorsements and the subscribers of such channels will be interested by your brand. This will get you more audiences on your website and more customer conversions can occur.
Technical or 'how to' videos get more audiences than 'how to' blogs. The reason is video content is providing a visual example of the task that the audience want to do. While how to blogs at most provide pictures of the steps which is not as helpful as a motion video.
Will Video Content Overpower Written Blogs?
The answer is no. Written content will always remain the main focus of the content industry. The written word is the soul of information and education. A two minute video content cannot include details that a 1000 word article can. Even for informative videos you need written scripts and descriptions that are supposed to be added to the video to explain confusing messages. Reading is much more comfortable than watching a video. An average person can watch videos for a maximum of 3 hours, while the written word can be read relaxingly for hours on end. Especially students, who learn from video content, need a written process of all the information so that they understand the full concept. If you're doing research on a subject, it can never be complete without reading blogs and articles on the subject. Videos will give you a basic idea of the whole thing. But content written in detail can help you know the subject from its roots.
At Spacebar we understand what the audience likes to see and read about your business. Content is something you can't portray according to your own taste. Consider what the audience on the web wants to see.  Even making videos needs a detailed script of how the video proceeds. If you need an outline for a video that makes impact on your audience, you can contact us for video scripts that will turn out as informative and captivating videos.