Content marketing for architecture firms
Gone are the days when architecture firms relied purely on the word-of-mouth to get more projects their way. In recent times, architecture firms have moved on from traditional marketing to newer and more dynamic ways of targeting their audience. With digital marketing being the buzz word in every industrial sector today, architectural firms are not lagging behind in adopting this fad. A lot of small and medium sized architecture firms are making full-use of content marketing strategies to attract potential clients.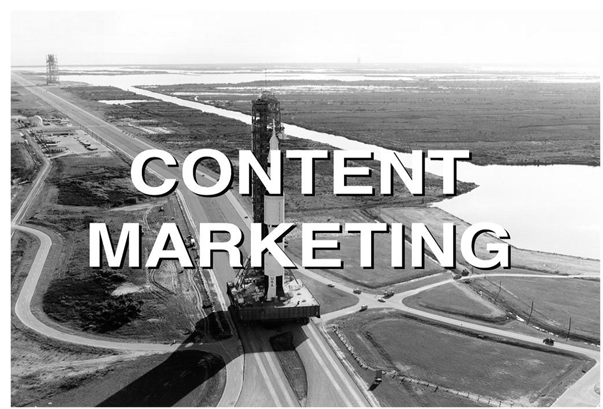 But before diving into the idea of content marketing for architecture firms, let's explore this concept. According to Ivan Lares, the CEO of Sea Level Media, "Content marketing is creating and distributing valuable content to a clearly defined target audience. It is leveraging a business's knowledge to drive potential to profitable client action."
It is about earning people's attention as opposed to directly selling a company's offerings. The reader gets value from your content and as a content creator, you get a better understanding of how to start content marketing. Therefore, content marketing not only educates customers but also ensures you get new clients for your architecture business. So, content marketing is a win-win situation for both the audience and the marketer.
Marketers have been using different types of B2B content marketing ideas to attract their target audience. Even in the architectural industry, marketers have been using various types of content to lure potential customers. Let us take a look at the 4 types of content used by architecture firms.
1. Thought Leadership Based Content
As an architecture firm, you want your prospective customers to trust your brand. It is for this reason that you need to position your firm as having a significant expertise in the industry. This can be done by creating content which promotes your company as a thought leader in the market. You can communicate your unique opinions and insights on key issues and topics that are important for your audience. An example of this can be seen on the official website of Diamond Schmitt Architects. They have a page on their site for videos and podcasts where their architects share their thoughts on industry-specific issues. When an architectural firm takes over a project there are quite a few challenges to deal with.

2. Request For Proposal (RFP) Based Content
When your firm is established in the market, you know about the opportunities in the industry. So you will be investing in an RFP or a request for proposal for your prospective business clients. When these clients come to your website, they want to see more than just a portfolio. You can use B2B content marketing strategies to create engaging content. Focus on content topics which show that your firm has encountered common industry problems and successfully solved them as well. This type of content can go a long way in helping you win that proposal or project. Teeple Architects is an established firm in Canada. While showcasing their work, they have gone a step further and explained the struggles they have faced on each project and how they overcame it successfully with their technical expertise.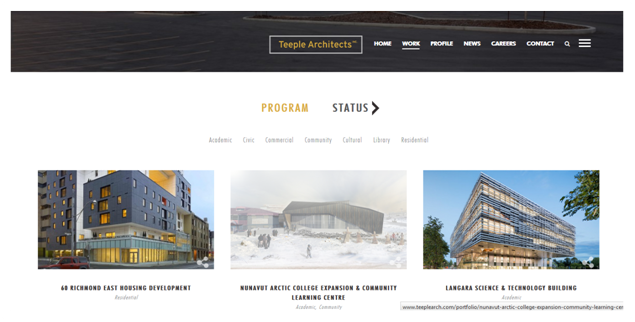 3. High-Value Client Content
This type of content specifically caters to your high-value clients. In most architectural firms, happy customers usually bring in repeat business as well as refer your firm to others. As a marketer you can strive to create engaging content for:
a) your existing high-value clients and
b) your prospective high-value clients.
For the first category, you can do this by calling your client or sending a personal email to congratulate a client on the completion of their project. Plus, you can also send them cards on their birthdays, anniversaries and other important life events. On the other hand, the above two types of content should be used to attract your prospective high-value clients.
4. Research Based Content
Research based content can add value to your brand. You can use research papers or data from any type of primary research you have done while working on past projects. Robert Allan Ltd, a company into naval architecture, has a separate section on case studies where they talk about project based content. Firms can explore the academic of their work by coming up with research papers on their projects or by converting successful projects into interesting case studies.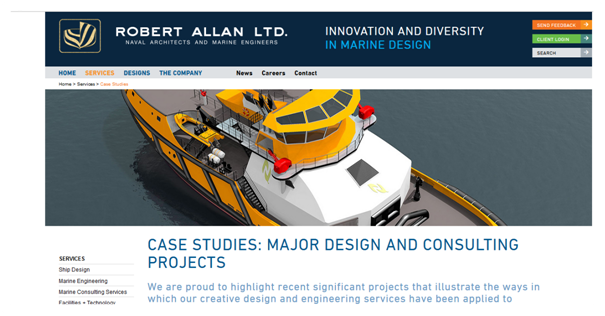 I hope this gives you a sense of direction in creating content for your architectural firm. You can start by planning an effective content marketing strategy for your firm and create relevant content accordingly to increase web traffic and enhance your conversion rate by acquiring new customers for your architecture services.