Why You Should Outsource Content Writing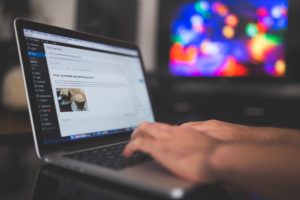 Image source: https://www.pexels.com/photo/blogging-blur-business-communication-261662/
Whatever business or industry you are in, staying competitive means establishing a strong online presence with the help of content. It helps you increase brand awareness and reach your target market. Moreover, everyone likes reading exciting content, not some gibberish paraphrased from other sources. Your content should invite readers to know more about the topic and not make them skip the topic without reading it. With the presence of various content writing agencies in Mumbai, outsourcing content is the best bet for your company to attract a larger audience. Let's find out why.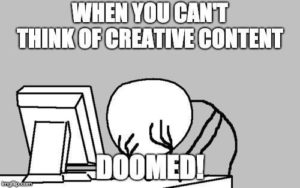 Image source: https://imgflip.com/i/2p8eot
Nearly eighty-six percent of highly effective organizations hire in-house content writers for their content strategy. However, if content development is not one of the core skills of the organization, it can be difficult to cope with an in-house writer. The alternative to recruiting an expensive in-house content writer is outsourcing content writing services. This way, the organization outsources content creation, distribution, and analytical fieldwork to a skilled writer.   
Read along to know why outsourcing content is the 'Lit' thing in today's marketing!
Time is Money
This is a simple matter of economics. Your time is valuable to you and to the business – it has a monetary value. If outsourcing content to a creative professional costs less than the amount of time you invest personally to produce a similar result, outsourcing is always the safest bet!
Meet Your Budget
Hiring outside writers is actually cheaper than having a full-time in-house content writer on board. A full-time staff member is salaried and probably requires you to pay their medical benefits as well. A remote writer is paid per piece, so if there is a dry period where there is less need of written content or you need to cut down on the costs, you can take a break without having to remove any of your employees. You pay for what you need, convert traffic with amazing content, and bear the fruit.
Volume of Content Matters
In today's rat race, content marketing has the power to generate more than three times the leads than any other traditional marketing tool can. To achieve this, you should continuously create fresh content with credible, relevant, upbeat trends and facts of the industry. Many times, the content creation turns grey and neglected. If you can't commit at creating an efficient quantity of content on a strict schedule, outsource the task to someone who can. An outsourced content partner provides consistent and high-quality content, catering to the needs of the interests of the client, web visitors, and greater audiences. They are skilled at assessing a brand and producing content that embodies its identity. Outsourcing may improve the quality and consistency of your brand's message, while freeing you to focus on your business.
Subject Matter is the Priority
When you outsource a content marketing service, you receive highly refined, well-researched, and professionally written articles. Content marketers typically have a team of copywriters who concentrate on specific industries. As subject matter experts, they produce high-quality content that engages and informs the audience rather than bore them. The content by these experts is written from the point-of-view of someone well-read on the topic.
Cheaper than Appointing an In-house Writer
You might always consider hiring a full-time in-house writer to make your business big and brandy. However, an in-house writer will mostly cost you more than it would pay a content marketing agency for their services. Also, one full-time writer would only fetch you the skills, expertise, and knowledge of a single individual. On the other hand, a content marketing agency gives you access to broader information and skill sets of more than one person.
Hire a content writing agency in Mumbai to begin with. This frees up your time to let you focus on what improves your brand and scalability.
Outsourcing your content means you recognize your team's limitations. You want to be confident that your content is as high-quality and effective as possible. Delegating it to the experts at an outsourced marketing agency achieves just that!