Why You Should Have an FAQ Page on Your Website?
When you open a new business, people have some questions about what you do. And if you offer products or services that are completely new to your target audience, then they will have multiple queries about your offerings. These questions may be related to what is your field of operations, your working time, your product return policy, warranty and guarantee conditions, etc. When you have so many questions storming in from a wide range of customers, it is advisable that you have a list of questions and answers ready for them. And since we live in the digital era, often these questions will be asked online. Therefore, you should make it a point to have an FAQ page on your most important asset in the digital world- your content for website.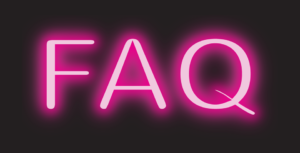 Image source: https://pixabay.com/en/faq-frequently-asked-questions-help-2936798/
Improves User Experience
When your content for website has an FAQ page, your visitors and customers can easily surf through the questions. Doing so helps them find the exact solution to their problem. If they fail to find the exact solution, they will at least find a way to get through and make sure that their problem is solved.
Increased Organic Reach
Don't look at the FAQ page just a way to answer customer questions regarding your organization. When you have an FAQ page for your website, you can also post answers related to your industry, your competitors, etc. Doing so can increase the probability of your business being found by people and prospects who don't know about your business. It gives you more opportunity to reach out to people. People these days often enter their questions in the search query. If you have answered such questions, then there's a possibility that your FAQ page is featured in the search results.
Improves Customer Service
Image source: https://pixabay.com/en/customer-service-1433639/
Not all your employees are available 24/7 to assist your customers and solve their queries. With an FAQ page as content for website, you can shortlist and answer some of the most common questions that a customer can have for your products and services. This helps your customers to get their queries resolved as soon as possible. It saves time for you as well as your customers.
Always make it a point that the questions and answers that you post on your FAQ page are well-written. Keep your answer short and to the point. Always, consider adding more questions instead of explaining everything in one. Also, keep updating this page when people begin to ask you new questions. If you need assistance in creating content for your FAQ page or any other webpage, then hire a content writer or a content writing agency that creates great content.