Tech Articles And The Thought Process Spacebar Puts Behind Them
To write a tech article, you must have comprehensive information on different technologies, how they operate, and their capabilities, of course. But is that all you need? Well, no. Behind any tech article, there is a writer's thought process, which helps him convey his opinions and other important facts on a technical topic. I work as a technical content writer in Mumbai-based content agency firm, Spacebar. And I say it with experience that a tech writer puts in a lot of research and thought when explaining a technical concept in an interesting and captivating manner.
Tech content writers in Mumbai-based content agency firm, Spacebar, are thoroughly trained by the organization. Just how the training sessions helped me to overcome my anxiety when writing 'heavy on research' articles, think out-of-the-box, and to deliver interesting and informative tech articles, I would like to share my thought process behind writing tech articles with all the newbies here in this article.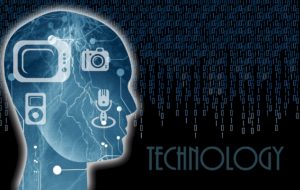 Image source: https://pixabay.com/en/technology-digits-human-data-662833/
Breakdown and comprehend the topic
Once you get a topic, don't just start writing. Instead, first, you should have a clear understanding of what the topic is all about. Sometimes, it so happens that in the rush to finish an article, writers fail to understand what the topic really demands, which is why they start writing irrelevant stuff. Now, readers who stumble upon such rushed through blogs are bound to bounce back from the post. If you wish to become a real winner at tech writing, comprehend every word in the given topic.
Know your audience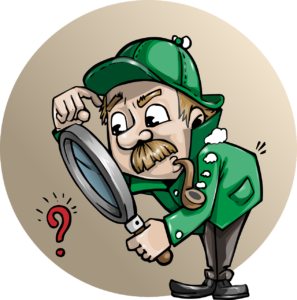 Image source: https://pixabay.com/en/detective-searching-man-search-1424831/
Before writing, you should identify who are you writing for. Are they tech-enthusiasts or seasoned professionals, or a mix of both? Knowing this will help you understand what content to include in your article. Your content actually depends on who your audience is.
For example, let's say you are given a topic, 'AI in the insurance sector.' If your target audience here comprises students who are really enthusiastic about AI and its application in the insurance sector, then you will have to explain how AI operates and its impact on the insurance sector. Your thought process must be guided by questions like – What if they do not know anything about the technology? Or, what if they are facing issues while finishing their university project and are looking up to your article as an educational resource? In this case you'll have to write using lucid explanations, avoid jargon, and maybe cover even some fundamental concepts related to the topic.
On the other hand, if your audience comprises of CXOs and other top-notch professionals, then you should just elaborate on innovative and pathbreaking AI applications in the insurance sector and how to implement them because the audience would already know what AI is all about.
Research each section header
One major difference between a tech and a non-tech article is the amount of time we spend on research. While research is the key, how to go about researching is equally important.
For each section header, research separately.

Try referring more than 2 sources for getting a complete idea on how to write unique, informative, and exciting content.

Include a lot of examples, trivia and fun facts, and analogies to keep the reader hooked.
Keep it brief
It's a myth that technical articles need to have heavy jargon, complicated language, and a long length. The winning recipe, however, lies in writing short, simple, and informative sentences with zero fluff. Keep it simple; keep it succinct.
These are few basic yet essential tips that I religiously follow as a tech content writer. Writing tech articles might seem challenging, but with the right thought process and enough practice, you can easily become a confident writer, just like me.