Capturing the Attention of Gen Z with Content Marketing
India's Gen Z population is predicted to reach 472 million in 2019 according to the analysis by Bloomberg. This has forced the specialists of content marketing in India to upgrade its game in gaining the even shorter attention span of the Gen Zers than the millennials. Even though the millennials are the largest living generation, many business marketers are aiming their darts towards the up-coming youth demographic: Gen Z. To hit the target, you'll need to bend those content marketing skills to be more Gen Z centric. These are some Gucci kicks for content marketing that will help you capture the attention of the Gen Z with engaging content.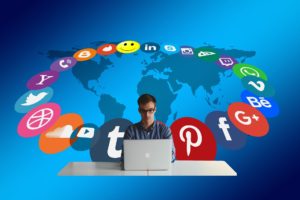 Image source: https://pixabay.com/en/social-media-manager-online-1958774/
Be Authentic
Like how Gen Zers don't appreciate individuals that put an act to 'fit-in' or be 'cool' to them, they feel the same when brands and marketers try to act 'hip' to gain their attention. Gen Zers value honesty, transparency, and authenticity. You need to create content that is original and true. Connecting on a personal level with experiences and real-time examples is the key.
Explore Interactive Content
Be where the Gen Zers are! Instagram, Facebook, Twitter, Snapchat, and other social apps are some of the most frequently visited platforms by these 'post-millennials'. There are some social media apps that you need to have a company page on, to stay as well as keep your Gen Z audience updated about your brand by posting content consistently. Explore the capacity of these apps, use live-stream on Instagram to give real-time updates or countdowns for your campaign launch. You could initiate a YouTube channel to post short videos instead of long-form content blogs. Animated videos on the same topic could get more viewers.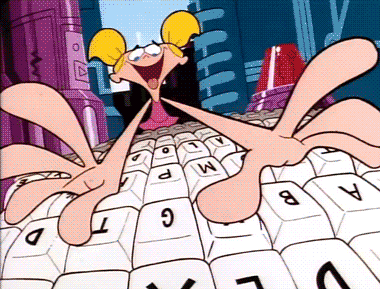 Image source: https://giphy.com/gifs/working-typing-cartoon-11BbGyhVmk4iLS
Adopt a Mobile-First Strategy
Gen Zers have developed mobile-first habits as the result of being born in the internet age. They wish to access, view and buy all with their smartphones. To engage Gen zers, your content must have mobile-first branding and marketing strategy. Start by creating websites that have convenient orientation for mobile viewers. In this way, Gen Zers can comfortably read or view your content on your website with comfort. Also, make sure that your content isn't too long to read on a mobile device. With long-form content, Gen Zers may lose interest in the brand.
Be Friendly
Bring a personal touch to your online content by applying a two-way conversation tone that will engage the Gen Z reader even more. If the brand is quick to respond to comments, shares, tweets and likes with a witty and interactive comment, it can turn Gen Z audience to have long-lasting connections with your brand. Not all posts can be humorous but you can definitely try for all comments to initiate a friendly discussion. Apart from social media, you must understand and write for the Gen Z audience accordingly. Create content that is more relatable to the Gen Z gig. You could use the urban slangs that would kinda add the extra swag to the content. The Gen Z values connections and brand loyalty. Personalize your message to maintain your connection with your viewers. Personalizing your content is essential if your target audience comprises of multiple demographics along with the Gen Z.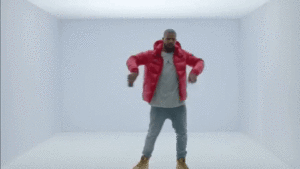 Image source: https://giphy.com/gifs/music-video-drake-hotline-bling-3o85xKWHrNvXqAvWMM
You cannot force the Gen Z to watch or read your content. Curate your branding skills and hit the bull's eye of content marketing in India with Finesse that engages the Gen Zers to create lasting connections with your brand.