Basic Content a Website Should Have
As common as it is to say "Don't judge a book by its cover," websites are a subject that receives an extreme level of snap judgments. Your website has 0.05 seconds (about 50 milliseconds) to make an impression. Modern designs do create a positive first impression, but quality content for website is as important as the design of the site. When it comes to website success, content is really the king. So what are the basic content a website should have? Here are some tips to answer this question.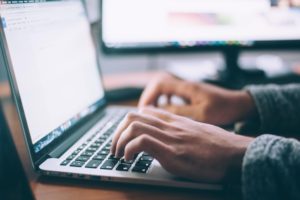 Image source: https://unsplash.com/photos/npxXWgQ33ZQ  
Homepage Content
The homepage of your website is the first thing the SEO (Search Engine Optimization) notices while crawling your website. Many sites create content that engages in active SEO and backlink building campaigns to increase website rankings for their homepage. Building a content-rich homepage is useful for your site visitors and Google. A minimum of 600-1000 words is ideal for your homepage. You may consider strategies like FAQS area, pull in recent blog posts, and a testimonials slider as content for your homepage.
About Us Page Content
When your website is successful to grab the attention of the visitor, it is an opportunity where the visitor to get to know about your company. They are hoping for a piece of introductory content in the 'About Us' page to know your company. The content for website should be humorous, short, trusted, and with clarity of facts.
Blog Page Content
Regardless of whether you have a small business or represent a multinational company, blogging is an integral part of your online content marketing strategy for your website. Blogging is used as a marketing tactic to drive traffic back to your website. It increases your SEO rank by using keywords and topics, that are significant in terms of how Google can identify your site. Creating a blog on your website will help you build your social media platforms. Posting content that resonates with your market and knowledge can deepen the connection with your customer.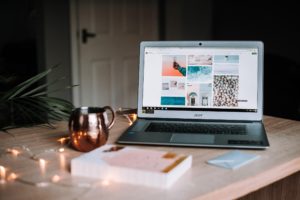 Image source: https://unsplash.com/photos/zwsHjakE_iI  
Products/Services Page Content
The content for website on this page provides a piece of in-depth information about your products or services. The goal of having this page is to let the page act like a salesperson. A good product/service page needs to convince the visitor to make the final purchasing decision. The visitor on your product/service page is expecting details to determine if your offerings suit them.
Contact Page Content
Your contact page should be functional, good-looking, written professionally, and responsive. A smart content page should consist of all the relevant contact information- e-mail address, phone number, social media links, an interactive map, etc.
GIF source: https://gph.is/2GwgLgX  
Content generation is a form of marketing. You may outsource the content development for your website to a professional content writing agency. Outsourcing would enable you to free up your vital time and productivity to focus on your core business activities.