Content solutions / content writing / content marketing?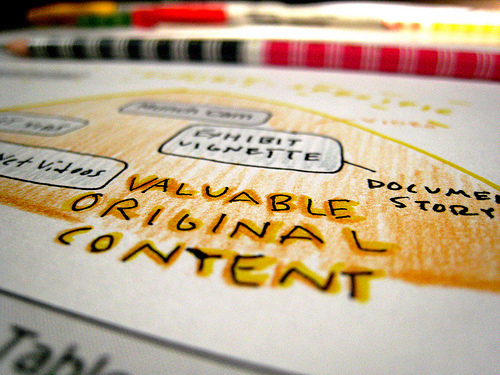 In 2013, when I started Spacebar, I was sure I wanted Spacebar to be a Content Solutions firm.
"We don't just write, we strategize and create solutions for our clients."
Until I realized that nobody was searching for a content solutions company. I mean, think about it. Imagine you started your own business. A pastry store maybe? You want a website and while you've got a web designer, you realize that his English isn't so strong. So now you need someone to write content for your website. How do you find someone? You Google it, of course. And what's your search term? Content writer or content writing. In almost no scenario is it ever going to be content solution. Not if you own a pastry store. Not if you own a multinational company.
"Okay, so we'll use content writing in our SEO. But when we talk, and in all offline communication, we'll always be selling content solutions."
Then we started getting queries from prospective clients. Did we do images and video content as well? Since we were all about solutions, not just writing? My long answer was "Yes, I want to do all of that and more! But, in time. I need to build a team. I need to build expertise. I need to build processes to ensure quality checks." But my short answer was no.
But meanwhile, the world had woken up to content marketing. Just look at this snapshot from Google Trends showing how content marketing became the new 'it' term.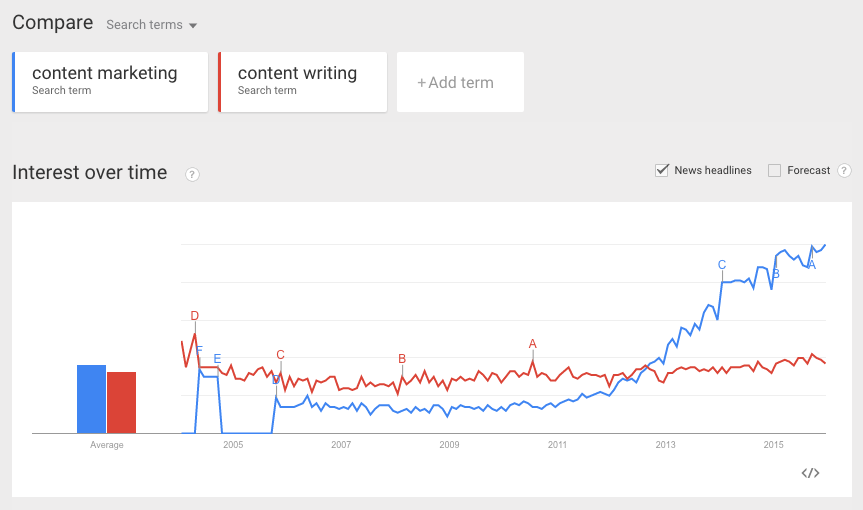 This trend actually works for us, though. Because as we evolved as a firm, the kind of work that we saw ourselves do more and more, and the kind of work that we enjoy doing exactly fits the definition of content marketing – both online and offline.
So here we are, at the end of 2015, a content marketing firm. What we'll be next year, who knows?