Why Should You Use Google AdWords?
Are you struggling to get the desired traffic on your website? This is something that will certainly hinder your business' prospects in this digital age. But, the existing solution to this problem, SEO (Search Engine Optimization), tends to be complicated, and needs the competence of qualified experts to give your website a realistic chance at featuring on the famed 1st page of Google search results.
Even then, your online campaign whether B2C or B2B content marketing in India will face stiff competition at the hands of competitors who use Google AdWords. Google AdWords is a remarkably impactful pay-per-click advertising service that has the capacity to generate substantial ROI for your digital marketing campaign. "So, why is Google Adwords that effective?" you might ask.  Find out why –

Source: https://commons.wikimedia.org/
Google AdWords is Measurable
A significant advantage Google AdWords enjoys over SEO is that it is measurable. When you are executing an SEO strategy, you cannot be entirely certain about the particular variations that result in the increase or decrease of your website traffic and ranking. Due to the secretive and transitory nature of the search algorithm used by Google, there are several holes in the data that is available to us, and we are left to constantly second guess ourselves in terms of what is good for the SEO and what is not. Google AdWords offers the much-needed clarity. One can be certain about the things that work and the things that don't because of the extremely useful PPC Metrics available on Adwords.
Google AdWords is faster than SEO
One can quickly determine if their Google AdWords campaign is yielding results or not, because with Adwords there is the advantage of checking the volume of impressions and clicks that you are getting. SEO, on the other hand, can be confusing because it takes time for a website to get ranked higher, especially if it is new. At times businesses even take months to get results from their SEO strategy.
Google AdWords has a Superior Conversion Rate
Google AdWords has outmatched SEO in technical aspects, and it has also been observed that AdWords has a greater conversion rate than SEO. This is because a smartly executed AdWords campaign guarantees that your business will be displayed among other relevant results. And, relevance will always remain an important factor when it comes to making a noticeable space for your website in the vast sea of online content. Also, being featured among relevant sites gives your operation a much-needed credibility among the audiences.
Furthermore, AdWords ads are displayed above the top, organic listings, ensuring better conversion rates. This is precisely the reason why we recommend using Google AdWords for B2B content marketing in India.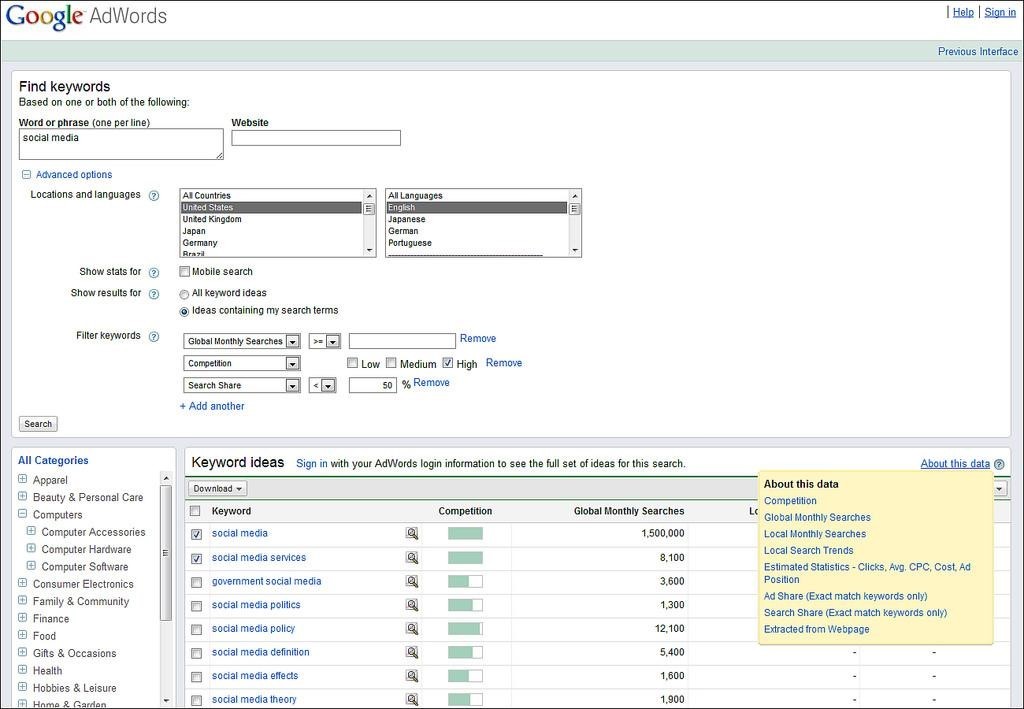 Source: https://www.flickr.com/photos/toprankblog/4603573027
Many firms don't opt for AdWords due to the lack of required expertise and guidance that is necessary for getting started. But, this is hardly a reason to hold back in today's digital age. Several professional content marketing firms extend their services to Google Adwords and would be happy to guide you through the process. It is important to increase your web traffic to ensure steady growth of your business. Your competitors have perhaps already moved to the use of AdWords, and then the gap would only widen from here on. Consult our experts to get started today.