Top social media trends for 2018
The digital universe is quite dynamic, and so, you need to be updated with all the latest happenings. Social media, which is a part of digital marketing is no different. If you are using social media for business, then it becomes all the more imperative to be aware of the latest social media trends. You must be aware of the latest news about the launch of WhatsApp business app. In case you didn't know about it, then you need to be a little more aware of what's happening in this digital world. Nevertheless, the very fact that you are reading this article, it means that you are interested in what's trending. So then, let's get straight to the subject matter and take a look at some of the top social media trends we can expect in 2018.
More Augmented Reality and Face Filters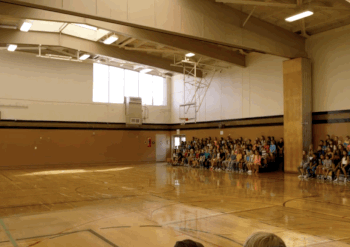 Source: https://giphy.com
Augmented reality is no longer limited to the gaming industry. If you are an Instagram or Snapchat user, then you would be well aware of the face filters features that these apps provide. The dog ears face filter is the most popular one on both these social media platforms. The popularity of Instagram and Snapchat Stories feature is only going to increase the popularity of face filters in the coming time. Last year, Instagram had released over 20 features of which most were part of Instagram Stories feature. Businesses can, therefore, expect face filters, stickers and augmented reality to be a major part of social media on at least these two popular platforms.
Popularity of Instagram Stories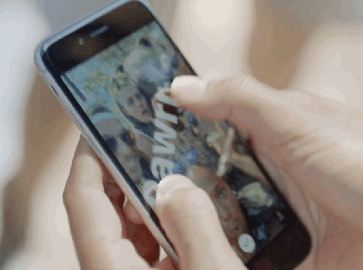 Source: https://giphy.com/
Instagram is the fastest growing social media platform today. So, if you are using other social media platforms for business, then you cannot afford to miss out on Instagram. Many brands have started using Instagram Stories to reach out to a large audience. Various features such as adding a link to the stories by swiping up, etc. are an excellent way to promote your brand. However, some of these features are only available if you have a sufficient number of followers on your Instagram profile. The engagement rate for Instagram stories is also very high and so, using Instagram Stories is surely the top trend that businesses need to focus on.
Influencer Marketing
If you want to connect with new audiences on social media, then influencer marketing can certainly be beneficial for you. One of the key things to remember when you start with social media for businesses is that you need to be personal to your audience. People find you more relatable when they feel that they are talking to a person instead of a business entity. Apart from presenting your brand as a person, it's important that you start with influencer marketing strategies. As Generation Z become more dominant in terms of both the population and the demand, it makes more sense to start with influencer marketing.
Just in case if you are wondering what Generation Z means, then here's what Wikipedia has to say:

Generation Z include people born in the mid-1990s and early 2000s.
This is mainly because Generation Z are influenced by these micro personalities and as a brand, you can use influencer marketing to aid them in their purchase decision. So then in this year, you can expect brands to focus more on influencer marketing along with traditional advertising.
Increased Engagement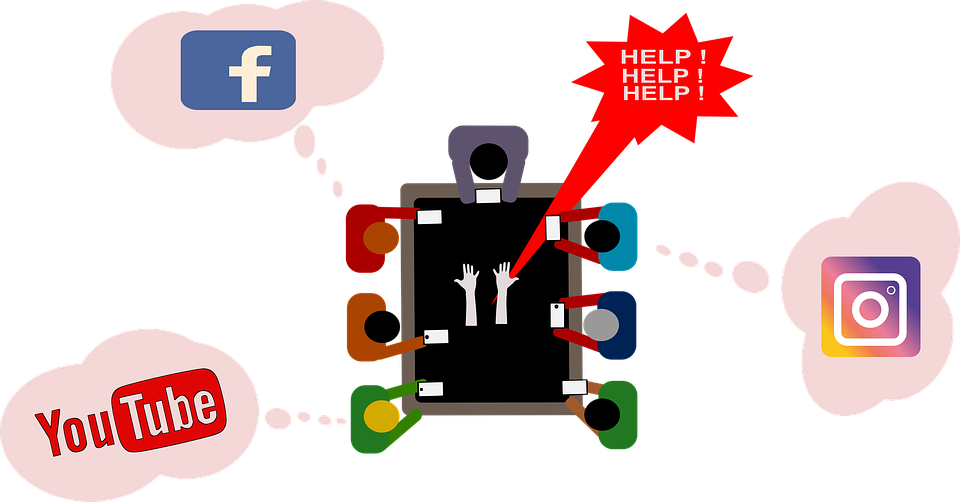 https://pixabay.com/
Brands will now try to build a connection between them and their consumers. Consumers enjoy when brands respond to them on social media, and it also enhances the brand image. When you use social media for business, firms should try to increase their social media engagement in order to create a strong bond with their consumers. So, it may not necessarily be the big brands who will respond to you on what you have to say on Twitter or any other social media channel. In 2018, you will see more and more brands responding to mentions, comments, hashtags, etc. in order to increase engagement and maintain lasting relationship with their consumers
The increase in the use of social media ads, the online hangouts trends, live streaming, etc. is surely going to increase this year. If you do not want to stay behind and make the most of these social media trends, then do not delay in using social media for your business. Make sure you follow all the do's and don'ts of social media for business before you go ahead with planning your social media strategy.