Every Friday, we have a (supposed) creatively fulfilling activity here at Spacebar. Normally, we have writing prompts, but today we decided to do it a little differently.
Here was what the calendar invite looked like:

So basically, the prompt was for everybody to read Kanhaiya Kumar's bail order given by the High Court on 2nd March 2016 and come up with creative ways to summarize the order visually. Few main requirements of the prompt were:
The summary should be visual
Your own personal biases should not come through
Any reader should be able to understand the bail order within a minute or less
And so our oh-so-creative team came out with some brilliant representations.
Disclaimers:
Some of these pictorial representations are laced with humour simply from a creative point of view. They are not meant to offend anybody's sensibilities.
There are going to be errors in some summaries. The activity was time bound and not everybody could find the time to proofread.
Now that we've got that out of the way……tell us which one is your favourite!!
VISUAL SUMMARY #1 – Kanhaiya ki kahani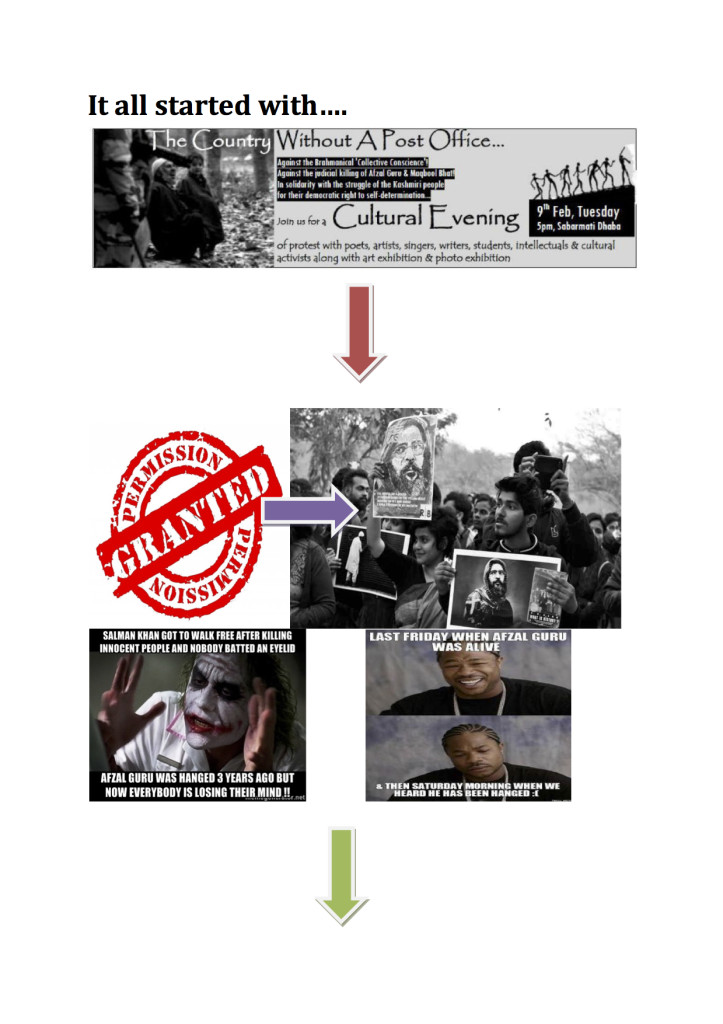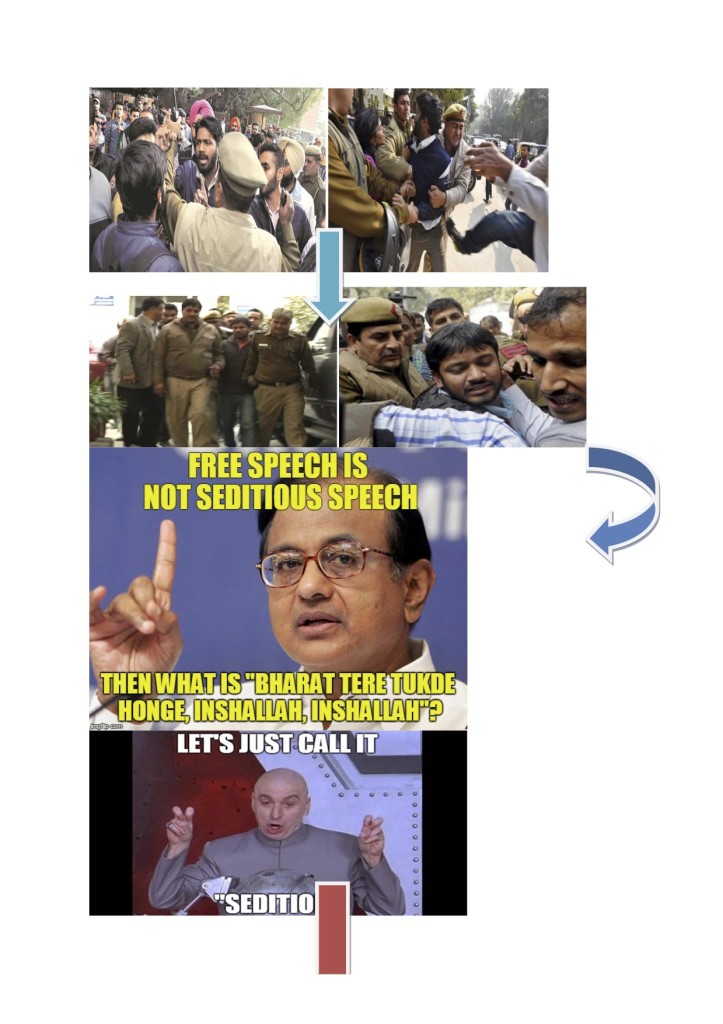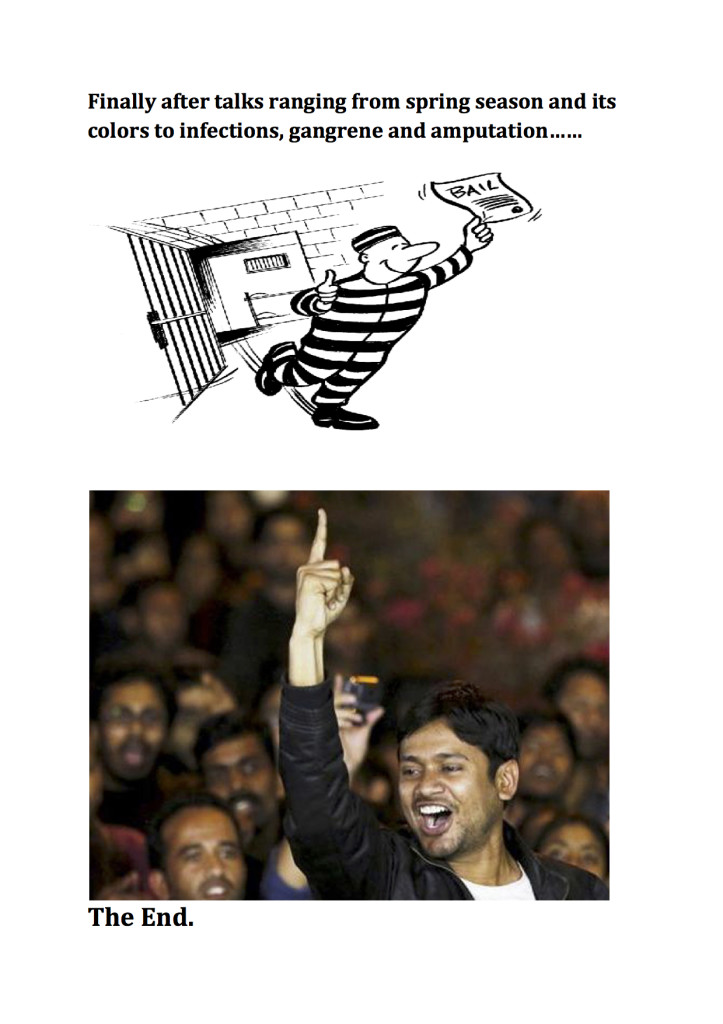 VISUAL SUMMARY #2 – The caricature version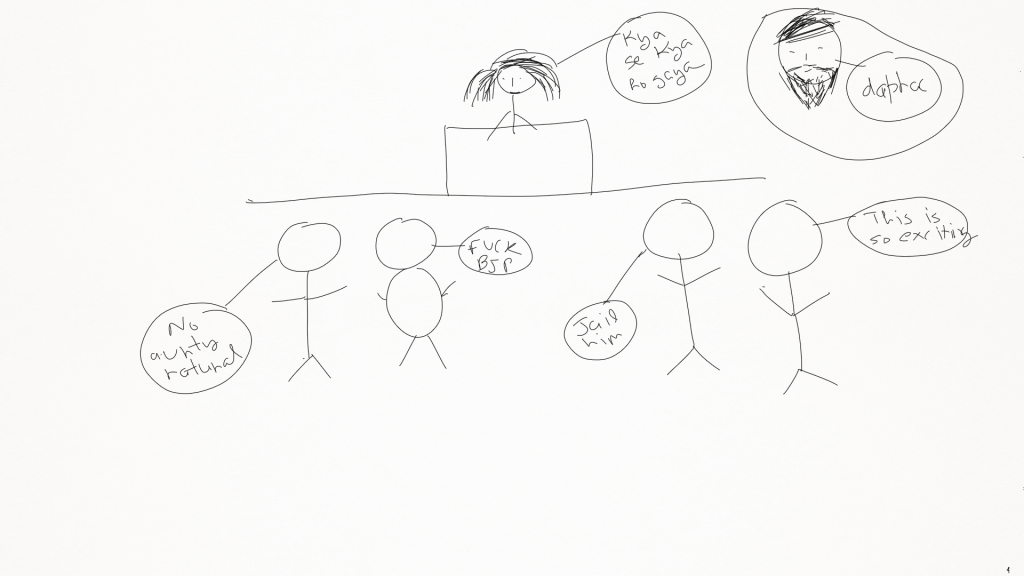 VISUAL SUMMARY #3 – With good advice at the end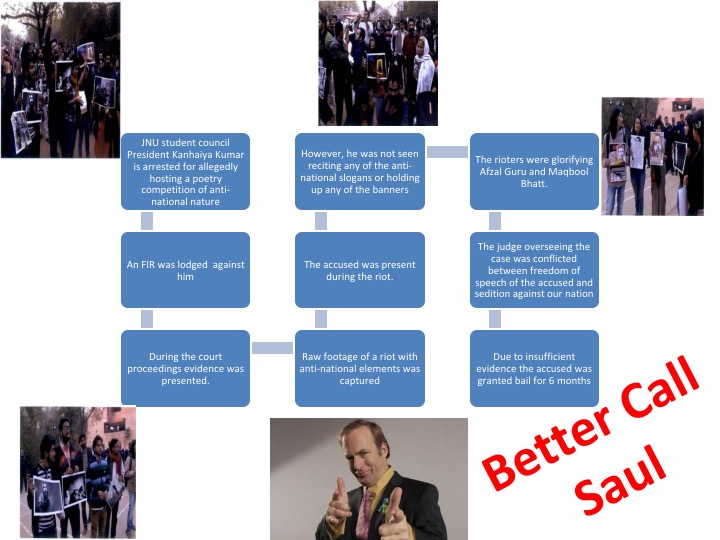 VISUAL SUMMARY #4 – Infographic-y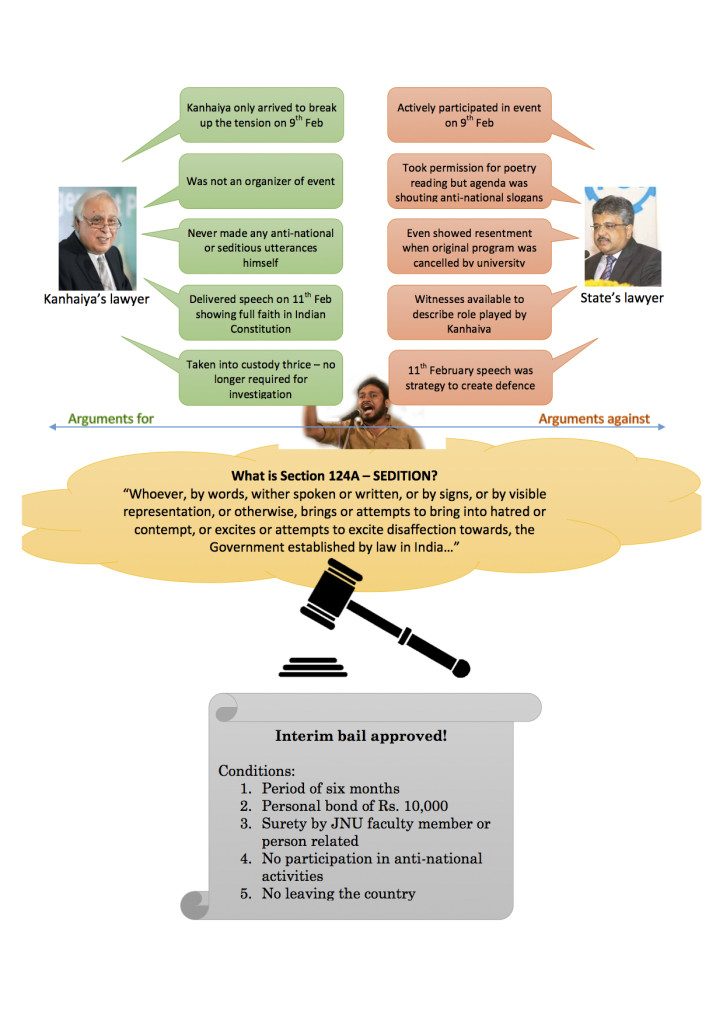 VISUAL SUMMARY #5 – Visual punches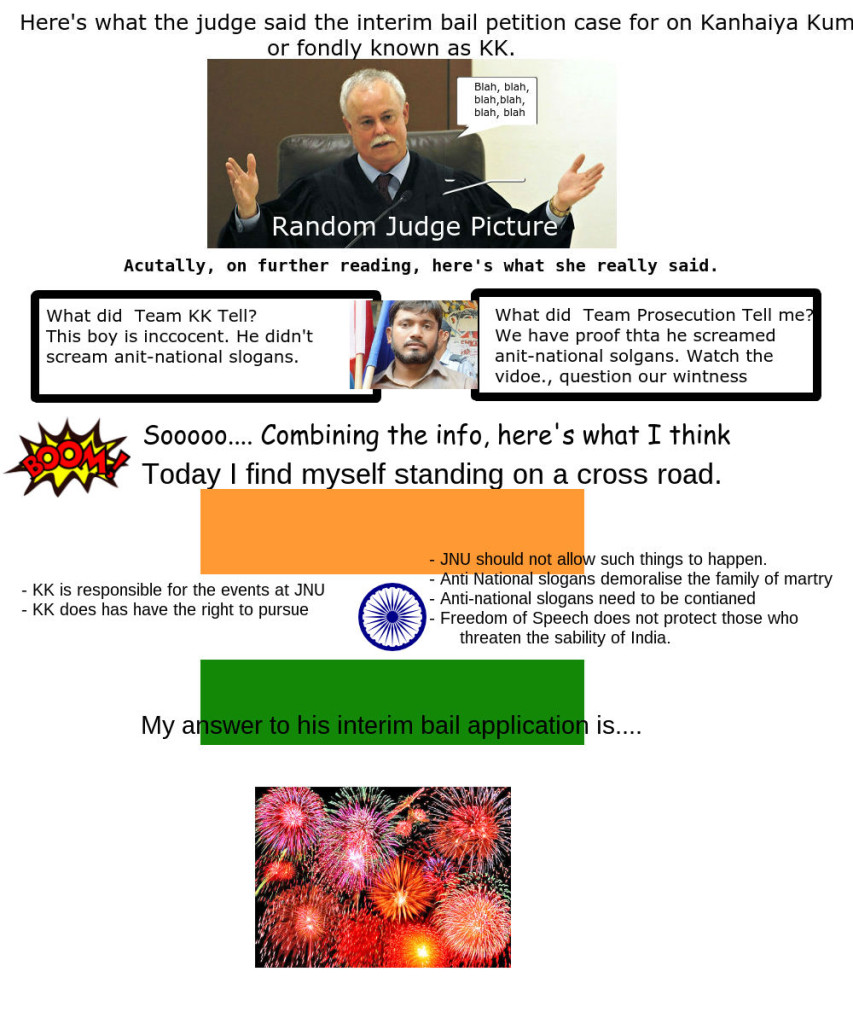 VISUAL SUMMARY #6 – The winner!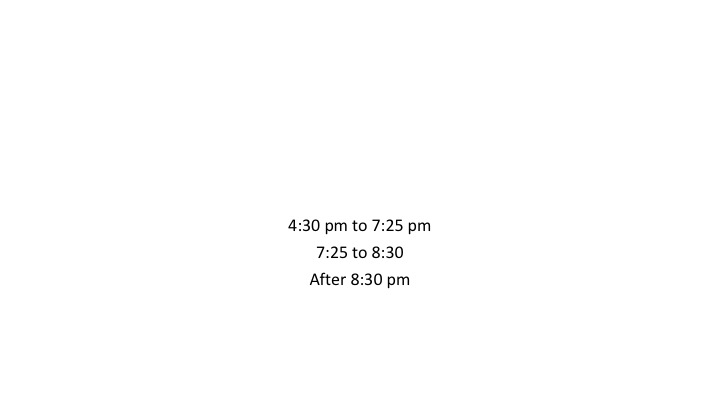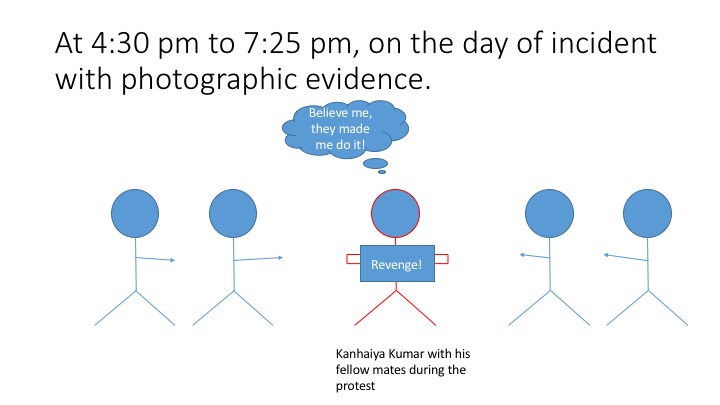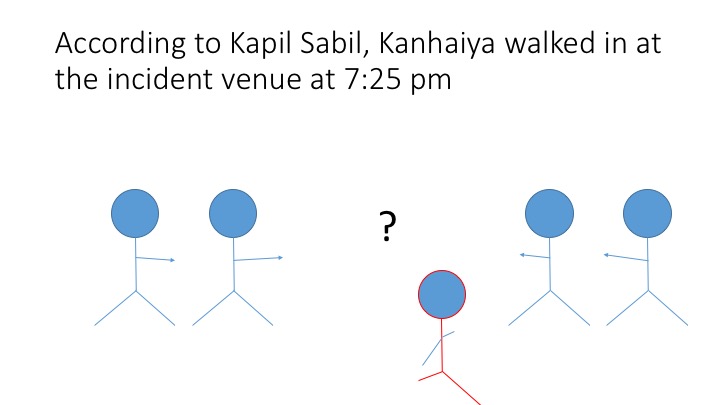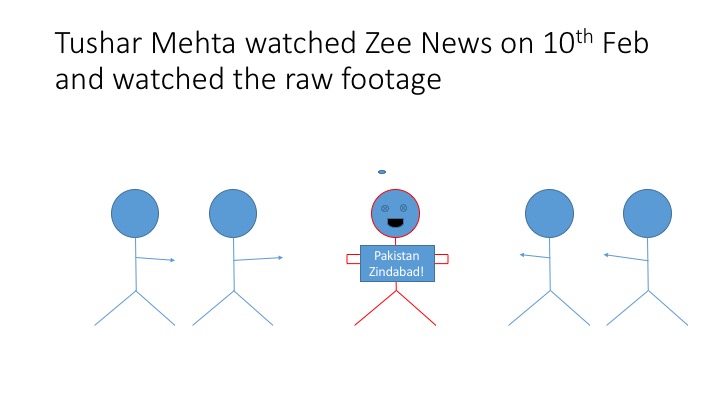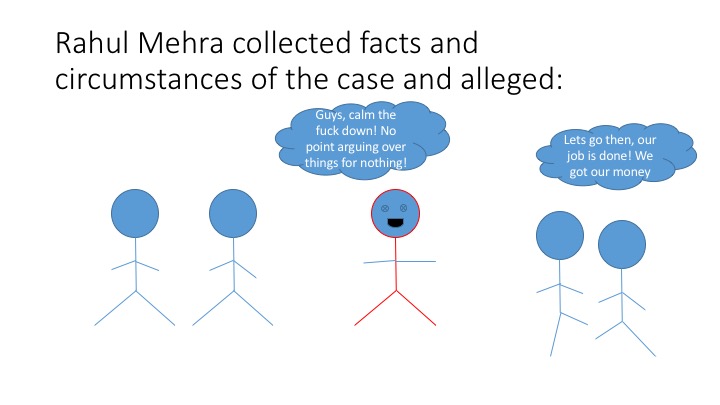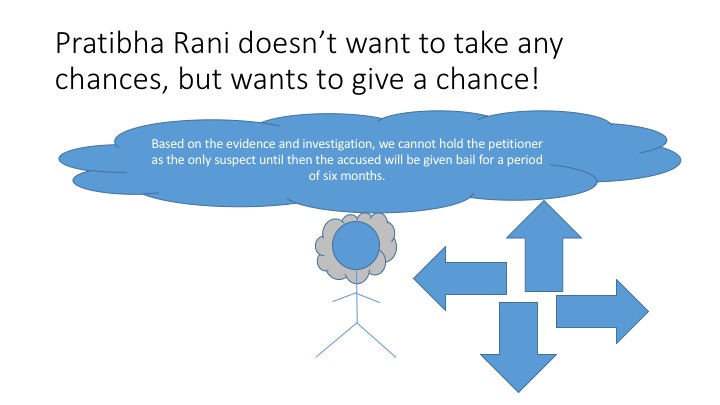 Which one's your favourite?? We'd love to know! Or if you think none of them were up to the mark, even better! Make one of your own and send us a link.