Things to consider when choosing a content writing firm
When you think of communication, you should be thinking of content. The content on your marketing material, or website, or blog – defines your communication. You probably understand this; perhaps that's why you even decided to Google: "content writing companies in Mumbai."

You want to make certain that you are picking the right content firm. Here are some parameters to help you do just that.
Samples
One of the first things you should do when contacting content writing companies in Mumbai is to ask for samples. Spacebar is almost 5 years old and in that time, we have written for a vast number of industries. Hence, when a potential client approaches us, there is a 95% chance that we have written similar content.
An experienced content agency should be able to provide content samples for you to assess. Sample content is a fantastic way to judge their thought process and writing quality.
Content Specialisation
While it is easy to assume that a content writer can just whip up content, you'll discover that a content writer who has frequently written for a specific industry produces better content for that industry.
When approaching a content agency, check whether the agency has worked in your industry or not. An agency that has worked in your specific industry understands the nuances, audience and terminology much better than one who hasn't. The result is better content.
Content Strategy
In my experience, clients reach out to a content agency with a fixed requirement: I want X number of articles or pages written. When you do so, you limit the content agency's response and you don't bring out the content agency's best pitch.
Instead of saying, "I want X number of articles or pages written", say, "I want to populate my blog to increase traffic and sales. How can you help?"
The response you get will is a full-fledged content strategy. Not only will the content agency put their best foot forward, but their content strategy will also contain details on everything they can do to help you achieve your goal. This is an excellent way to judge a content agency's capabilities.
Case Studies
Want to find out if a content agency has successfully executed a content strategy? Ask for a case study.
A case study gives you a holistic idea of how the content agency functions. It answers the question of – Can the agency do more than just write content for you. Furthermore, you discover how the agency has helped their previous clients.
Here's a sneak peek to a Case Study Deck I usually send potential clients.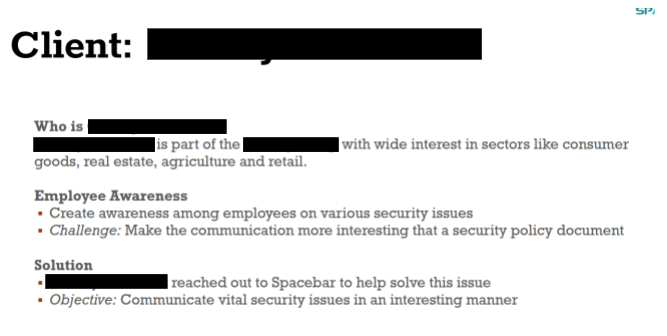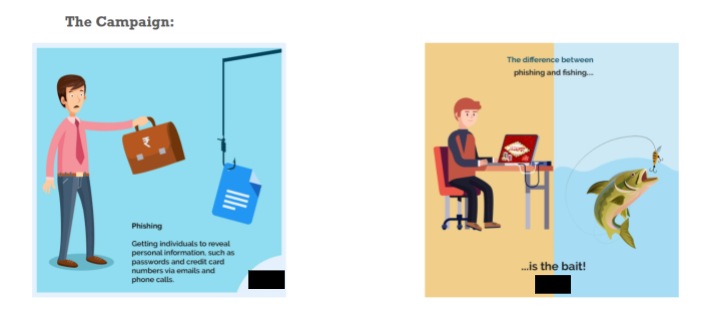 Thought Process
Content writing is a creative endeavour. Hence, the thought process of the content agency plays a crucial factor. Right from the first email or phone conversation you have with them to the first meeting, you need to assess whether the content agency has the right thought process in place.
When I create a pitch for a client, I always add a little about our thought process to the pitch.
Thought process is a key factor when selecting from content writing companies in Mumbai. It will decide the agency's ability to understand your product, requirement, and their ability to produce content according to your need.
These are, in my opinion, the 5 most important parameters you need to consider when hiring a content writing company.
If you're on a hunt for content writing companies in Mumbai, then look no further than Spacebar. You can be sure that we can help you.