Social media for business: The basics of running a Business Twitter account
Planning to excel by using social media for business because it is an inexpensive and quicker option? Then Twitter should be one of the first channels that you must consider. But do you know how you can use Twitter to market your business? No, it isn't only about using #hashtags, interacting with influencers, and retweeting everything. There's a lot more to Twitter than just exploring these primary things. And that's exactly what we will explain in this article – the basics of running a business Twitter account.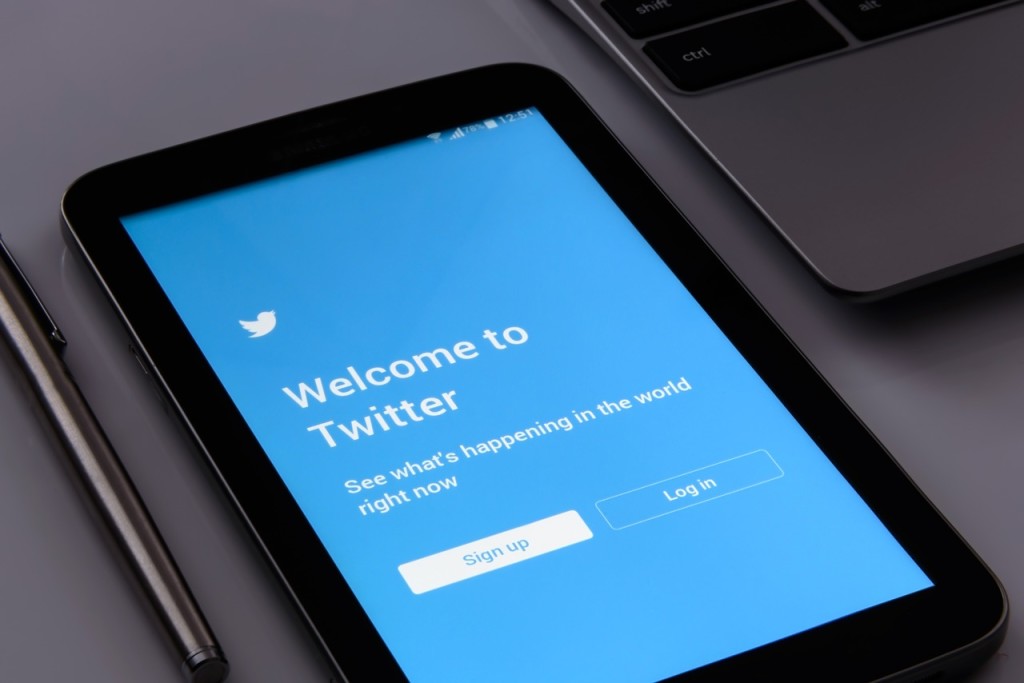 Image source: maxpixel.freegreatpicture.com
Get Started
It is obvious that when you plan to use Twitter for your business, the first thing you should be sure is that your profile is complete and up to the mark. Creating a Twitter profile may seem like a cakewalk, but there are several things that most businesses often miss out on. While creating your business handle, ensure that you have a good profile picture, mostly your company's logo. Your username should be accurate and not just a short form. A complete company name as your Twitter profile name will help your audiences to identify you better. After filling out all the crucial credentials and before hitting the 'Save' button, make sure you have added your business website and contact details, and creatively customized your profile.
Follow Carefully
There are some people on Twitter that you "can" follow, and there are some people you "must" follow. Make sure you follow these essential people right after profile creation. But who are these people you "must" follow? These people include
Your customers

People in your business industry

Social media teachers and influencers

Your professional connections
You can divide these people into different follower lists based on their interests or the services you provide, and target them separately with your tweets. In order to divide your followers into lists, click on the 'Links' option from the drop-down menu that appears when you hover your profile icon. Click on 'Create New Lists,' fill in the credentials and viola! This way, you can decide who wants to see what and provide them the same kind of information with your tweets. Twitter allows you to create up to 20 different lists with up to 500 accounts in each list.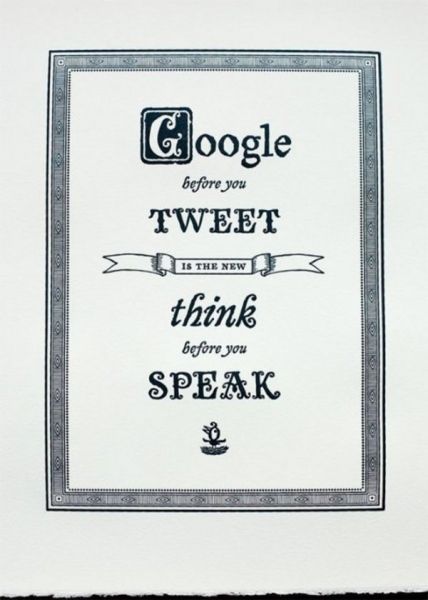 Image source: pinterest.com/pin/341499584214681181
Think Before You Tweet
If you want to keep your Twitter account up to the mark so that you earn followers and your followers stay glued on to your profile, you need to give your Twitter account exclusivity that can't be found anywhere else. For this, you must think before you tweet. Analyse your target audience and understand what they are expecting from you. Is it only information, or some exciting industry facts and insights too. Accordingly, create content and tweet on a regular basis for maximum engagement. Whether it's in your own images, videos, blogs and other forms of content or the content you share, make sure the information you provide is of the highest quality. And when you aim for a trustworthy Twitter presence for your business, there is just no scope for committing mistakes. Therefore, recheck your tweets before you put them up.
Share Visuals
According to Buffer, tweets with images receive 150% more retweets than tweets without images. And we already know that people tend to remember things that they "see" in a better way over things that they just read. Thus, using visual content in your tweets becomes more than a necessity today. Replace those textual content with images, memes, videos, infographics, gifs, and other illustrations for higher engagement.
Use Twitter Ads
Twitter is an outstanding tool for attracting followers that you wouldn't have targeted otherwise. With the help of Twitter advertising, you can reach out to people who are looking for businesses like you. This social media platform provides you with three promoted or sponsored options that can bring your tweets and your profile in the limelight – promoted tweets, promoted accounts, and promoted trends. The first two are self-explanatory where you promote a particular tweet or your entire account respectively. Promoted trends option allows you to promote a hashtag at the top of the trending topic list in the 'Discover' tab on Twitter. These options are the best for converting followers into profitable leads.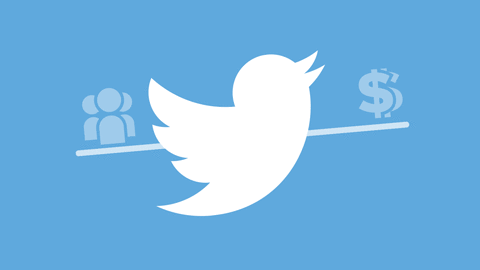 Source: giphy.com
Interact More
This doesn't contradict point #3 of this post. Interacting more with your followers only means humanizing your profile so that your audience feel that a "person" is conversing with them. Don't make people feel like your Twitter account is a bot. Acknowledge what people have to say about your business. Answer their queries. Respond to them. And interact with them even more so that they feel belonged. If you interact with your audiences and if followers are consistently engaging with your tweets, you're more likely to show up in their feed when they first open their Twitter. How? Thanks to the Twitter algorithms that changed the way tweets are displayed. Previously, the latest posts used to appear on the top of Twitter feeds. Now it has been switched to showing users the tweets they're more interested in. So, focus on interacting more so that your tweets get more exposure.
Include Twitter on Collaterals
What's the use of creating a Twitter profile when your customers and connections hardly know about it? It's a waste! Gone are those days when relying on organic followers was a smart thing to do. Today, you need to put extra efforts to gain followers, even your existing customers, employees and business connections. One of the easiest efforts to publicise your Twitter handle is by including the link or icon on your business collaterals. Include the Twitter logo with link to your profile on collaterals such as your business website, email signature, forum signature, etc. Check these links from time to time and make sure they direct to your Twitter profile. Don't miss out on printed collaterals as well. Mention your handle or profile name on business cards, letterheads, receipts, invoices, etc. for increased exposure.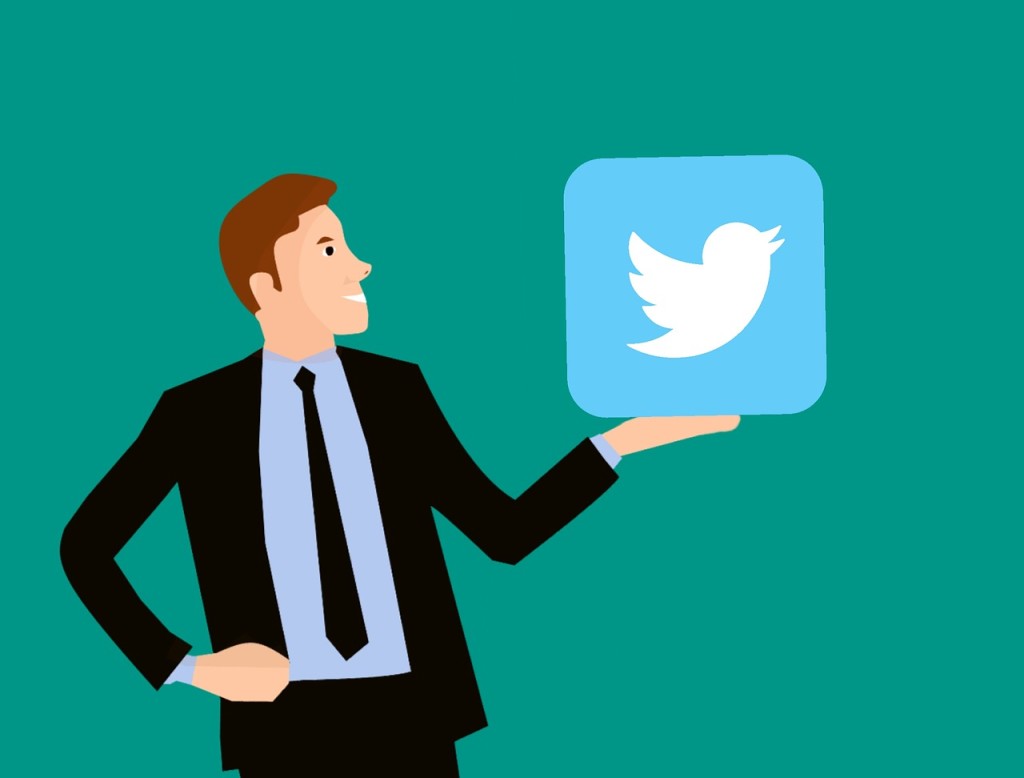 Image source: pixabay.com
Use Analytics
Tweeting and not tracking can be compared to a half-won battle. Analysing, tracking and monitoring your Twitter activities is necessary so that you can see how many followers you retain over a period and figure out areas for improvement. One of the best parts about social media for business is that most channels provide simple and free, in-built (or inexpensive) analytics features. These features allow you to track and measure the performance and level of engagement of every post and campaign. The same goes for Twitter. There are several other analytics tools that provide similar or better tracking features. You can analyse the kind of response each type of tweet is receiving and accordingly, you can strengthen your Twitter strategies for better results.
Making the best use of Twitter is a demanding job. It is fun, but you need to be careful with what you speak (tweet) and how you speak so that your message is communicated in the right way. If managing Twitter and other social media for business seems to be a taxing task for you, don't think twice and hire social media marketing experts. With the correct knowledge of nitty-gritty of social media for businesses, they ensure increased engagement and brand promotion.