Notes from a 5-year-old Spacebar Employee
Here's what happened in the last 5 years.
Obama is re-elected as President for the second term

Rover Curiosity lands on Mars, successfully

Narendra Modi is elected as Prime Minister

ISRO's Mars Mission reaches Mars

Trump becomes the President of USA
Here's what also happened in the last 5 years.
Tristan got hired by Alpana, somehow

He starts writing, (FYI – his writing's not that great)

His writing gets a bit better, within limits of course

He makes a couple of blunders (surprise, surprise – they're grammar related)

Somewhere along the way, he starts training a few interns
…
Actually, this story is taking too long. Suffice to say, there's a lot that happened in the last 5 years. And I think addressing myself in the third person is not working. Not long ago (actually a couple of days ago, if you can count on your fingers) Spacebar celebrated its 5 year anniversary.  As someone who has been with Spacebar for 5 years, that's no easy feat. Only 10 out of a 100 startups survive within their first 5 years. Not only did Spacebar survive, it thrived.
Slow but Stable Growth
When I joined Spacebar, it didn't even have an office. We worked out of a shared working space with an e-commerce company. It took about two years for Spacebar to grow sufficiently to finally get an office of its own. Growth, especially stable growth, is not easy for a company. The challenge for Spacebar was growing with strong foundation roots that last.
Carving out the Market
Here's something I learned from the industry: The competition is freaking tough.
Everyone thinks they're a writer (spoiler alert – they are not)

Cheap and crappy freelance writers are always ready to beat our price (plenty of times they work for free too!)

Plenty of marketing agencies also have content teams
So Spacebar had to differentiate itself in the market. Two things worked for us (FYI – this is our secret recipe)
*Cue in the drum roll*
*Drums are rolling*
*Still rolling*
And those two things are….
Being the first of its kind content agency in India (What? I'm trying to make a sales pitch here!)

Writing for niche industries
Anybody can be a Writer
In my 5 years at Spacebar, I've also dabbled in leading a team and training writers. Here's the special secret about writing.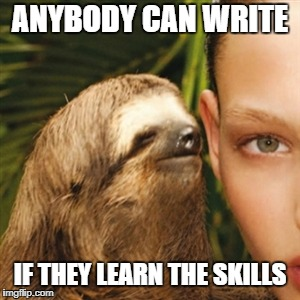 Everybody has the potential to be a good writer. Writing is not some inherent talent you're born with. People from all walks of life with no experience in writing (except that they "like writing") have joined Spacebar. Within a month, they're writing articles like well-oiled machines (thanks to regular practice).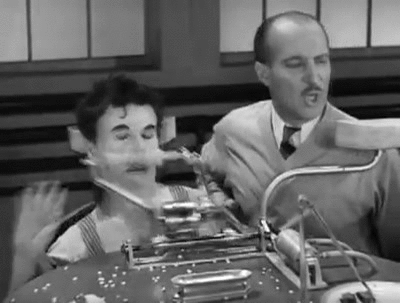 Source: https://i.pinimg.com/originals/20/7d/eb/207deb273844c4f21bbf44a5ee03b985.gif
Anyone can learn a skill. If you learn to write without grammar errors, research-well and write well-flowing sentences, you can call yourself a decent writer.
A Journey at an End
Okay. Enough about Spacebar, let's talk about me.
I originally joined Spacebar to write. However, not only did I landed up writing, I also:
Taught people how to write

Led client meetings (miraculously without laughing, mostly)

Planned and led projects (quite often with Murphy's Law)

Turned clients from cold to warm leads
All of this made my time at Spacebar an unexpected journey – because I just expected to write. More than the work, my time at Spacebar has been enjoyable because of all the interesting people I've met.
Clients who think they're taking over the world

Clients who are brimming with ideas and passion

Colleagues who don't give you a moments peace –

especially

in the morning!

Also, there is a special place in hell for those who rob toys from your desk (they're just jealous)

And those special colleagues who'll order food for because you can never choose what to order  
It's been an unusual journey, and now that journey ends. Or, if you want to be dramatic.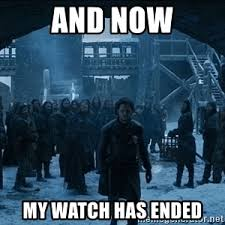 So, a lot has happened in the last 5 years, for me, and for Spacebar too. It's been a fun, unexpected journey and not to sound cliche, but it's been full of twist, turns, tumbles, and bumbles. At Spacebar, you never know what new opportunity is going to appear there. If you're at Spacebar, if you're planning to join Spacebar, or your planning to hire Spacebar, – you're in for a fun, yet professional ride.