5 things to consider before hiring content writing companies in Mumbai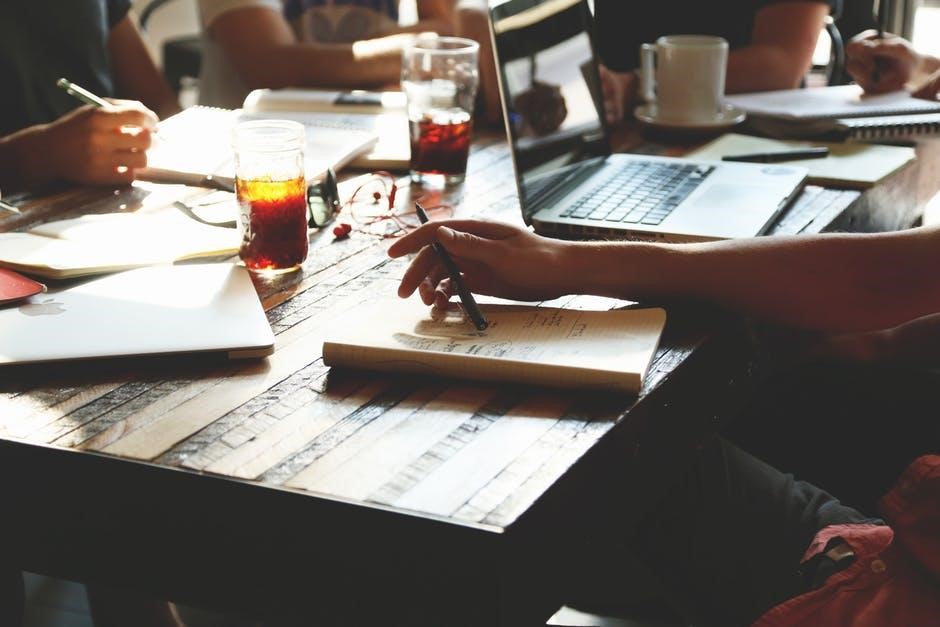 Image Source: pexels.com
Today, businesses are handicapped without a strong content marketing strategy. Content marketing is the backbone of most businesses' marketing strategy, without which you can fail to thrive in the digital world. If you've decided to use content marketing to take your business to successful heights, then the next step is to pan out a strategy. But, wait, who's going to plan that strategy and write great content that Google loves? One way is to do it yourself. But, that only works if you are consistent and regular and understand the unique content needs of different digital marketing platforms. Most businesses lack knowledge and fail to come up with creative content consistently and end up with low SEO ratings. To prevent glitches, it is best to hire professional content writing companies in Mumbai. Which leads us to the next question – how do you separate the wheat from the chaff?
Here's what you need to consider before banking upon content writing companies in Mumbai –
1. The type of content that they have been developing
Whether you want to optimize your website for the search engine or you want copy for advertising collaterals for your upcoming campaign, you need enticing content. Such content only comes from experts. Best content marketing companies understand the difference between content and copy writing. Copy writing is for marketing and advertising, while content is basically used for SEO and thought leadership. Ask the type of content they have worked on, inquire about their expertise, and ask for samples. Every content agency has expertise in various content types and sectors. For example, Spacebar specializes in content marketing solutions for technical and financial sectors, and also serves other industries.
2. The availability of 360-degree content
Content is not limited to articles. It is a broad term that also consists of formats like Infographics, images, videos, memes, and more. Plus, content is also a part of social media strategies. Check if the content marketing company you plan to hire does more than just articles. After all, you need someone that supports you in every media initiative that you plan to undertake. Whether you plan to revamp your website or aim to provide thought leadership materials, the content marketing company must be able to support you in your initiatives.
Source: gipfy.com
3. The way they kick-start projects with clients
No entrepreneur likes associates who keep imposing their ideas and hardly listen to their queries. You want to collaborate with someone is a good communicator. Communication is a two-way process and includes listening and feedbacks. A good content marketing agency spends time with their clients to get a get a feel of the brand and understand their requirements. They will simplify complex terms for you and educate you with content marketing tips from time to time.
Source: gipfy.com
4. The Use of Content to Sell Themselves
The best content marketing companies in Mumbai don't just sell content but use it themselves too. Content is a great medium to position yourself as a thought leader, enhance your reach, and gain leads. If the agency does not put the money where its mouth is, then you may want to turn your direction. In fact, you want to associate with someone who does what they preach. And, if they can't sell their own content, then how will they help you devise a successful strategy for your business? Evaluate not just their work samples, but also their website and social media pages.
5. Think About the Pricing
Cost is a sensitive issue but, an important one. Of course, you do not want to spend millions, but you want to get value for what you pay. You may get a host of proposals when looking for content marketing companies in Mumbai, but the best ones won't go the ultra-cheap way. This is because they know that to provide you with valuable content they will have to utilize their best resources. There's no stopping you from opting cheap ones, but don't expect the same amount of reliability and professionalism that you get elsewhere. The best ones will cost you, but they will also explain to you why they charge you the fee and will also be willing to accommodate a bit.
If you're reading this, then it's likely that you have been looking for a good content marketing agency in Mumbai. If you found value in what you read, get in touch with us and we can provide you with content marketing solutions for your business.